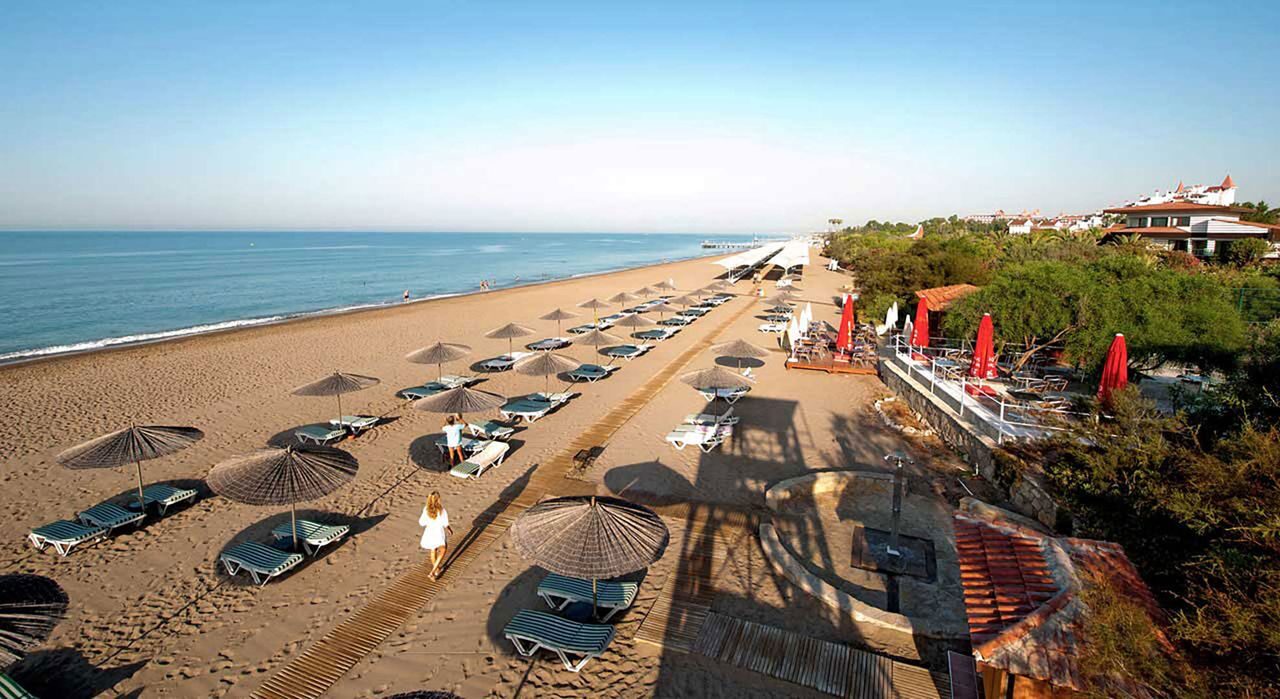 The resort area Belek is located 20-40 km south-east of Antalya. This is one of the most popular holiday destinations for tourists who come to Antalya. The natural boundaries of this region are the Aksu River, which flows into the sea 18 km east of Belek, and the Köprücay River (6 km north of Belek). The coast and the beach stretch for 29 km. The nearest village is Kadriye.

Belek - one of the few resorts of the Turkish Riviera, not belonging to any historical city. It is located on the territory of the national reserve, which attracts true connoisseurs of beauty.

Only prestigious hotels with a very large territory are being built in Belek. First-class tourist complexes are built without damage to the pine forests that make up the region's natural wealth.

Belek - clear azure sea, clean sandy beaches, shady pine and eucalyptus groves. Belek is also called the paradise of birds. Here you can enjoy the singing of 109 bird species, including Tito Alba (the barn owl) - the symbol of Belek.

Belek is one of the few places on the Turkish coast where Caretta tortoise eggs are laid. Belek is a recognized golf center. It was here in September 1994 that the National Golf Club was opened - one of the largest in the world. In 1999, American President Bill Clinton came here to play golf. The development of golf has given this region particular fame. Almost all hotels have golf courses and football, often several pieces.