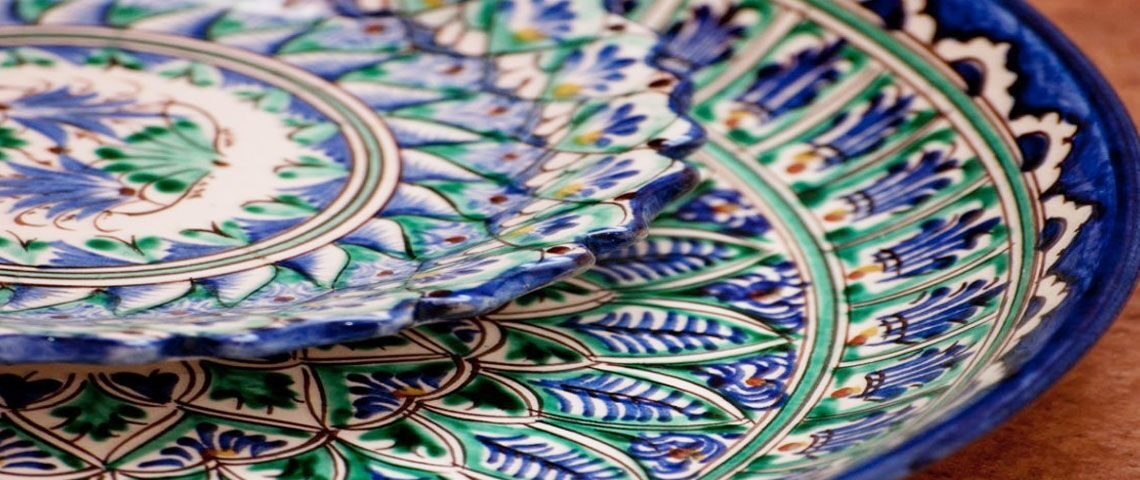 A fascinating cultural two-day tour to the Fergana Valley is a tour for those who want to learn more about the culture of this picturesque land of fertile plains and Uzbek traditional crafts. In the Fergana Valley, you will visit Rishtan, the birthplace of the masters of ceramics, wood carving and woolen carpets, which keep the secrets of their craftsmanship from generation to generation.
You will visit Kokand, where you will see the Khan's palace, ancient madrasahs and mosques, as well as visit Margilan - the center of sericulture, whose products are still in great demand all over the world.
---
Drive to Fergana Valley (320 km to the city of Fergana). Mountain serpentine, which connects the Fergana Valley with the rest of Uzbekistan, passes through the picturesque mountain pass Kamchik (2267 m above sea level).
Arrival in Kokand. Here you will find a visit to the Khudoyar Khan Palace, the Jami Mosque and the Norbut-biy Madrasa. Continue on to Fergana (80 km). In Fergana, a walk through the central park named after Ahmad Al-Fergani.
Check in to the hotel. Overnight at the hotel.
---
Morning departure from Fergana to Margilan. Inspection of the Said Ahmad Khoja Madrassah, whose cells today are occupied by craftsman engaged in the production of silk and carpets. Further, a walk through the local bazaar and a visit to the Margilan silk factory "Edgorlik", where you can see the production process of silk fabrics with traditional ikat patterns.
If the tour falls on Thursday or Sunday - a trip to the Kumtepa bazaar, the largest market in the Fergana Valley. In the afternoon visit to the pottery workshop of the famous ceramist Rustam Usmanov in Rishtan, whose works are exhibited at the world's largest exhibitions.
In the continuation of the program, a trip to the house of a Kyrgyz weaver Bakhrom-aka, a master of handmade woolen carpets (Ok Yer kishlak, Kumarik makhalla). After Ok Yer village, return to Tashkent. Transfer to the hotel. Overnight at the hotel.