Visit the sunny hospitable Uzbekistan to go on an unforgettable gastronomic journey that will not only please your taste buds, but also significantly broaden your horizons. During the tour you will learn many secrets of the Uzbek national cuisine and see how its main masterpieces are prepared: fancy Uzbek cake, real hearty pilaf, rich aromatic shurpa.
Moreover, you will take a direct part in the most interesting culinary workshops, and then try the resulting dishes. Other tempting "goodies" of Uzbek cuisine will not be ignored: in the eastern markets, you will find kebabs, lagman, shurpa, samsa, khanum with piping heat; and as a bonus - juicy fruits, nuts, spices, sweets and much more.
But this is not all, because your journey is not limited to gastronomic magnificence. During the tour you will get acquainted with the main sights of Tashkent, Samarkand, Bukhara and Khiva.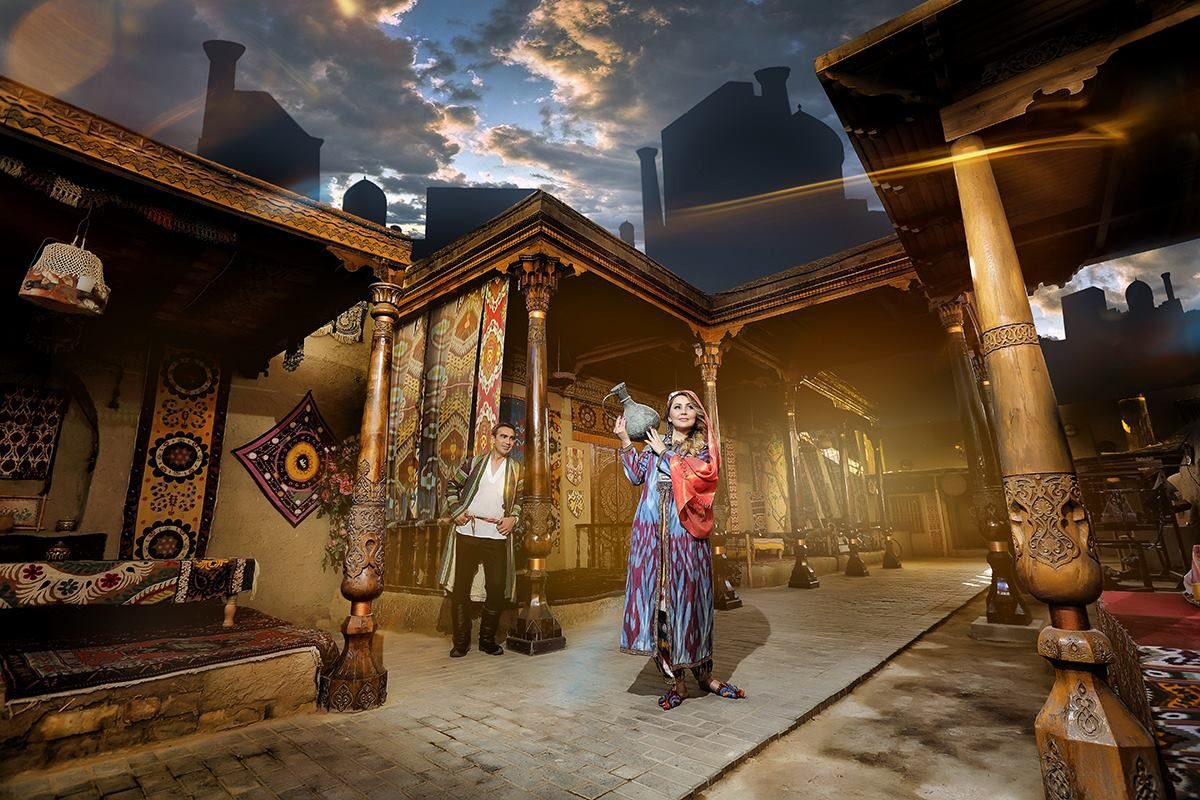 "National House Samarkand Darvoza" welcomes guests of Tashkent. Here you will find a traditional Uzbek meal. The owners of the house pay special attention to the gastronomic tastes of the visitors, including a separate vegetarian menu for vegetarians. You will have a good opportunity not only to get acquainted with the national color of the Uzbek house, but also to appreciate the peculiarities of the local culinary traditions. Eastern exoticism, hospitality and cosiness of the dining rooms will help you to have a good rest and gain strength before traveling.
Music: live (folklore)
Entertainment: national dance shows, traditional ceremonies
Features: national flavor