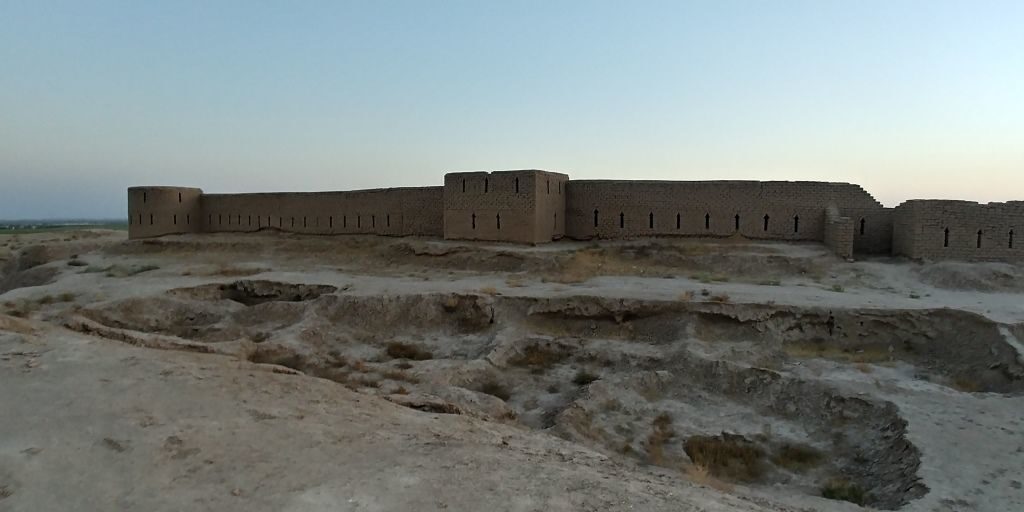 A rich religious tour will introduce you to the Zoroastrian and Buddhist cultural heritage of Uzbekistan. Many researchers and researchers, consider Central Asia, and in particular the ancient Termez, the birthplace of Zoroastrianism and its prophet Zarathustra. Buddhism played a significant role in the ideology of Ancient Termez (southern Uzbekistan) for seven centuries: from I to VII centuries. AD
Transfer to the city of Termez from Tashkent (South Station).
Here you will be met by the driver and guide. Excursion in Termez - one of the oldest cities in Central Asia and the ancient center of Buddhism. Visit to Kokildor-Ota Khanaka, Kyrk-Kyz fortress - the summer residence of the rulers of the Samanid dynasty, the ensemble Sultan Saodat and Zurmaly (Buddha stupa). Continuation of the tour of the Buddhist archaeological sites. Visit to Karatepa *, Fayaztepa and Al-Hakim at-Termezi mausoleum. In the evening free time. Overnight at the hotel.
In addition, you can enjoy unique dishes of Uzbek cuisine in Termez, the famous samsa and Tandoor Gusht.
Check out from the hotel before 12:00. Guided tour around Termez and its surroundings. To the northeast of the city is the Greek-Bactrian fortress of Kampyrtepa (35 km., 1 h.). Then you will visit the minaret Dzharkurgan (30 km., 50 min.). Return to Termez through the Surkhan oasis. You will pass by the Friendship Bridge connecting Uzbekistan and Afghanistan. Visit to Termez Archaeological Museum. In the evening transfer to the railway station.