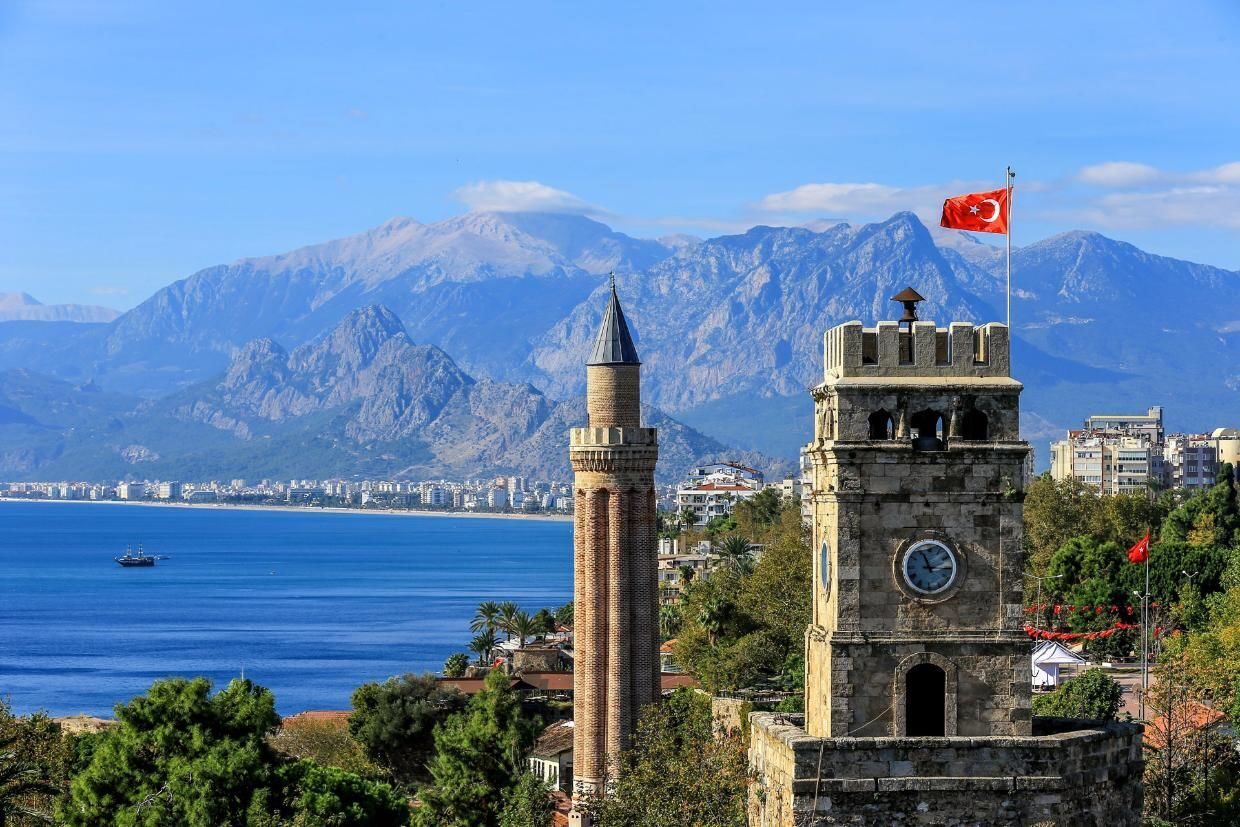 Antalya is the capital of the province of Antalya. It is located 550 kilometers from Ankara, 550 kilometers from Adana, 450 kilometers from Izmir and 700 kilometers from Istanbul. The total area is 1 417 sq. Km. The population of the local urban population is 1.2 million people (taking into account tourists in the summer, this figure can be safely doubled), the population of the metropolis exceeds 2.3 million people.
Antalya resort has a well-developed infrastructure with hotels of various categories, restaurants, cafes, shops, nightclubs and many other entertainment. There is no boredom here. Suitable for almost all categories of tourists, with the exception of lovers of wild recreation. Couples with children will love the local water parks and the zoo.
Antalya is a universal resort in Turkey, where there is a place for beach rest, sightseeing, entertainment, and shopping. Whatever you seek, you will find everything here. Local beaches are sandy and pebbly, clean and with all amenities. A huge number of attractions of different cultures: Roman, Byzantine, Ottoman, Lucian, Pamphylian and Hellenistic.