Tours in tropical paradise - Malaysia with Blessed Travel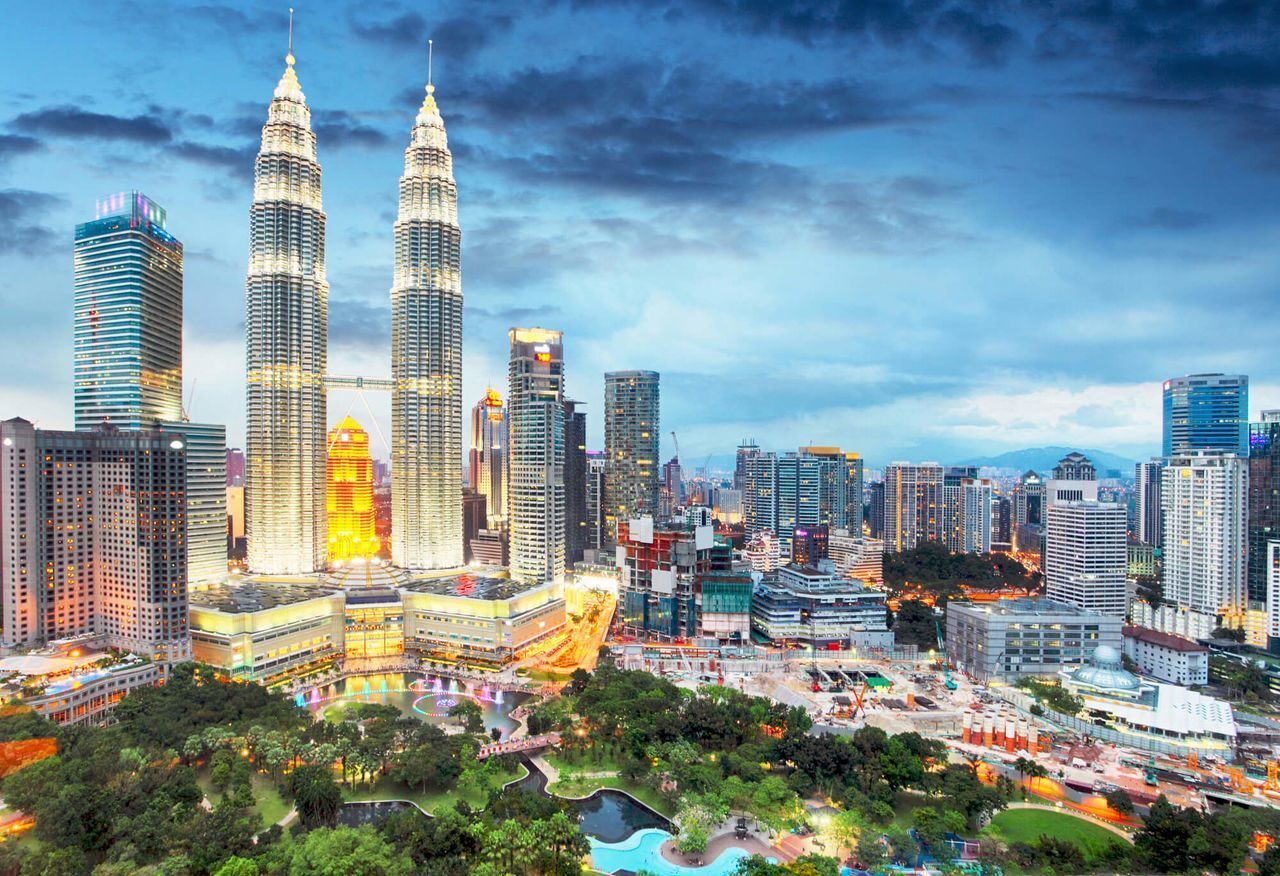 Territory: 329 758 km2.
Population: 27,496 people.
Capital: Kuala Lumpur
Official language: Malay
Currency: ringgit
Telephone code: +60
Time Zones: UTC +8
Tours to Malaysia are an excellent opportunity to accommodate a wide variety of impressions in one trip: firstly, rest in a real tropical paradise, secondly, acquaintance with the original culture of Malaysians, their customs and traditions, thirdly, visiting unique nature reserves with exotic animals and plants, and fourthly, scuba diving in coastal waters.
In addition to the beaches of Malaysia is famous for the best opportunities for diving. Not only professional divers, but also absolutely green beginners go on tours for this purpose. Local schools are able to teach all the subtleties of even the most incapable.
Diving trips to Malaysia - the pleasure available to divers of any level of training. Even if you have not sunk anywhere except the bath, feel free to book a tour: schools and open instructors work at all diving resorts. Signed places for divers in Malaysia: Redang Islands, Tengol, Lang Tengah, Perhentian, Tioman and Kapas near the Malay Peninsula and Sipadan Islands, Kapalai and Maboul near Borneo.

According to many avid travelers, Malaysia is considered the most romantic country in the world. In whatever part of this amazing country you come, you can enjoy the amazing beauty of the places with which she breathes.

Planning a romantic tour to Malaysia, a better place than the island of Langkawi in the Adaman Sea you will not find. Here between the mountain range and the coast there is a small resort that will allow you to forget about your everyday difficulties and pressing problems and enjoy each other's surroundings.

Sri Mahamariamman - The oldest Hindu temple in Kuala Lumpur. Everyone will be able to get here from 6 am until late evening, for this you just need to remove your shoes before entering.

---

Heavenly bridge Langkawi - Building, 125 meters long. It was erected above the gorge of Mat Sichang and is intended only for pedestrian traffic. Above sea level, the heavenly bridge rises at a height of 701 meters.

---

Petronas Towers - Not less popular attraction of Malaysia. This skyscraper is considered a true work of art, built in Islamic style.

To enter Malaysia for up to 30 days, citizens of Uzbekistan do not need a visa.
However, you must have the following documents with you:

- passport (with OVIR visa);
- voucher;
- return tickets.
Book a tour to Malaysia! Relaxing in a real tropical paradise with Blessed Travel
Book tour online